Vault offers four different layout options in the Library tab and any custom document type tabs: Detail View, Thumbnail View, Compact View, and Grid View. Use the layout selector to switch between views. Once you've selected a layout option, Vault remembers it until you select a different layout.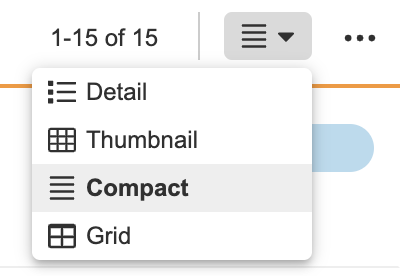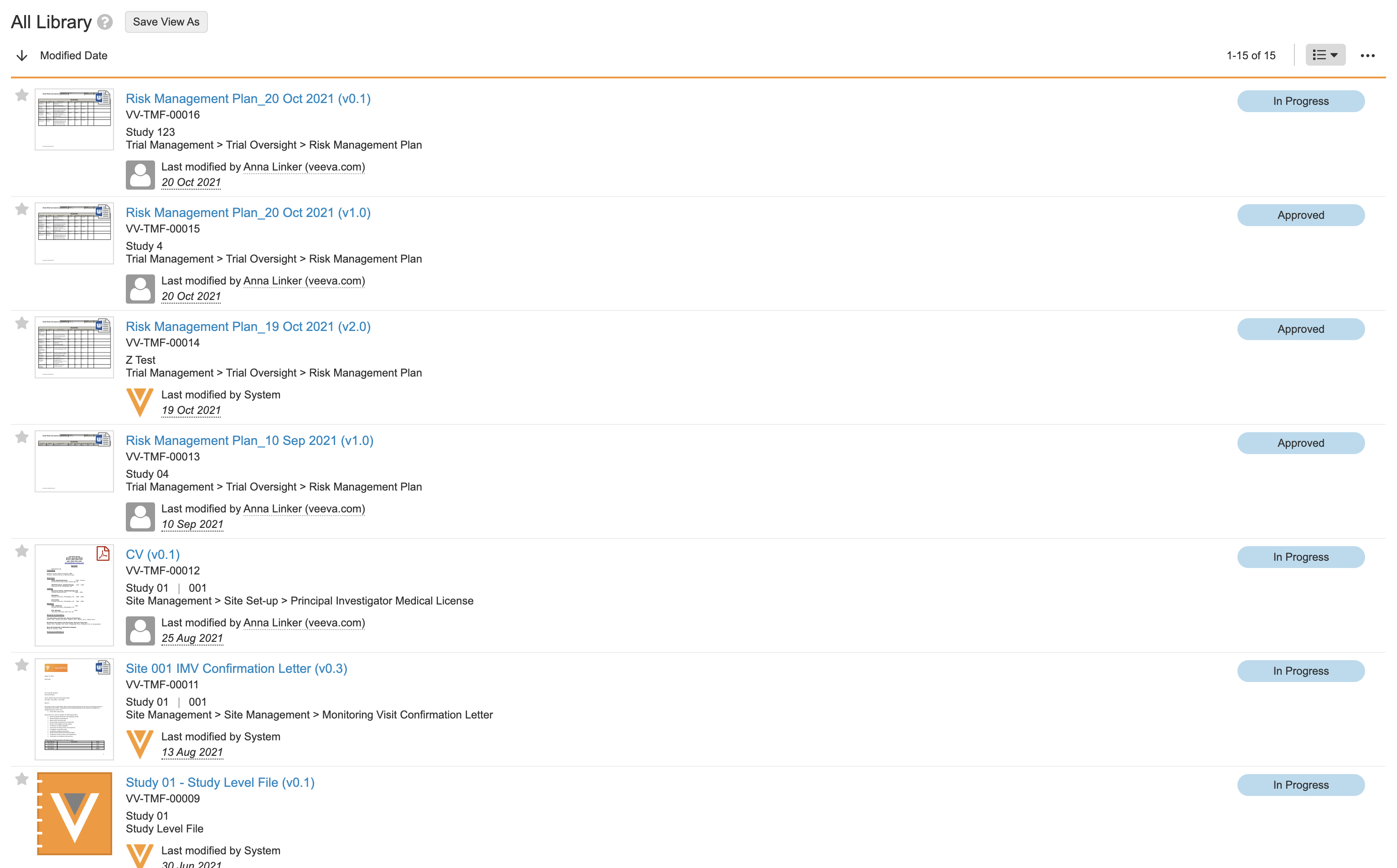 Detail View lists documents in rows. Each row shows a thumbnail of the document and important document fields.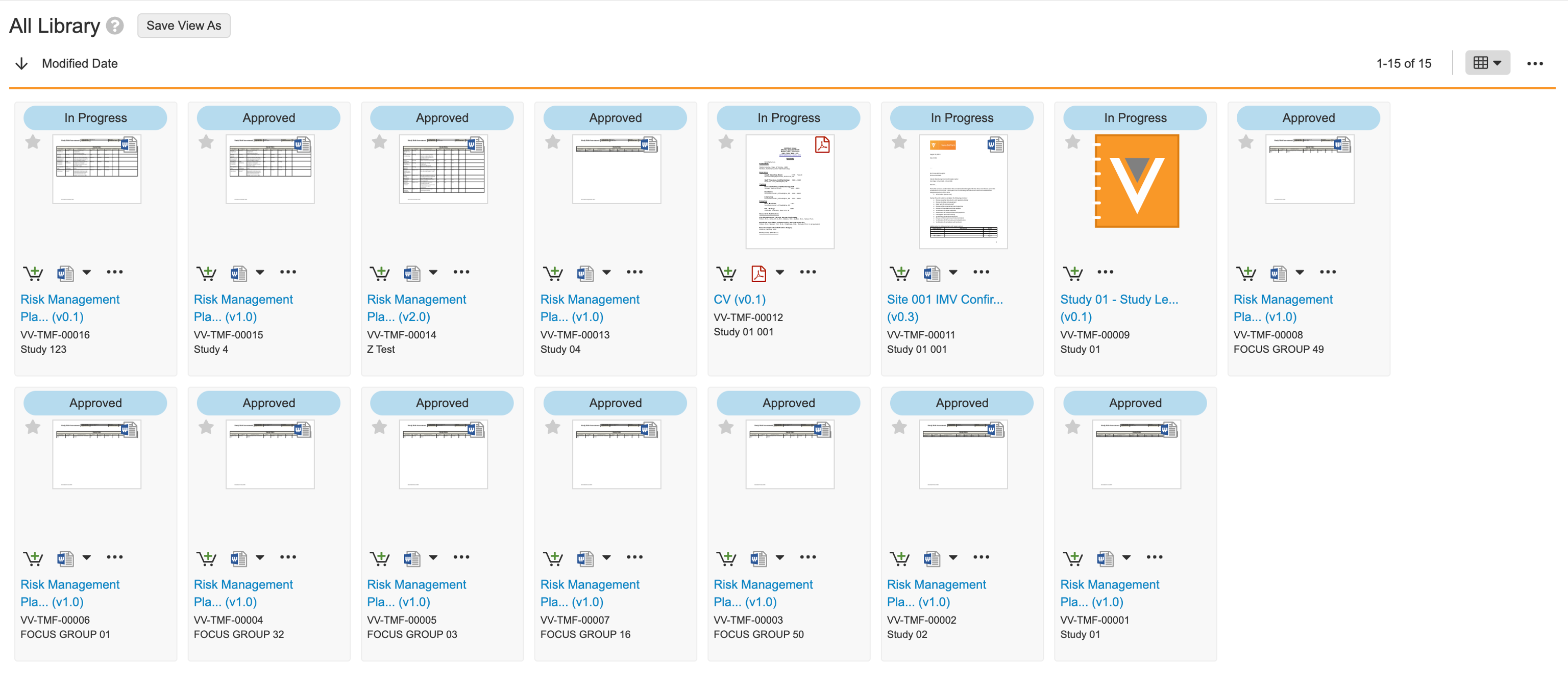 Thumbnail View organizes documents into columns and rows. Each tile shows the document thumbnail and important document fields.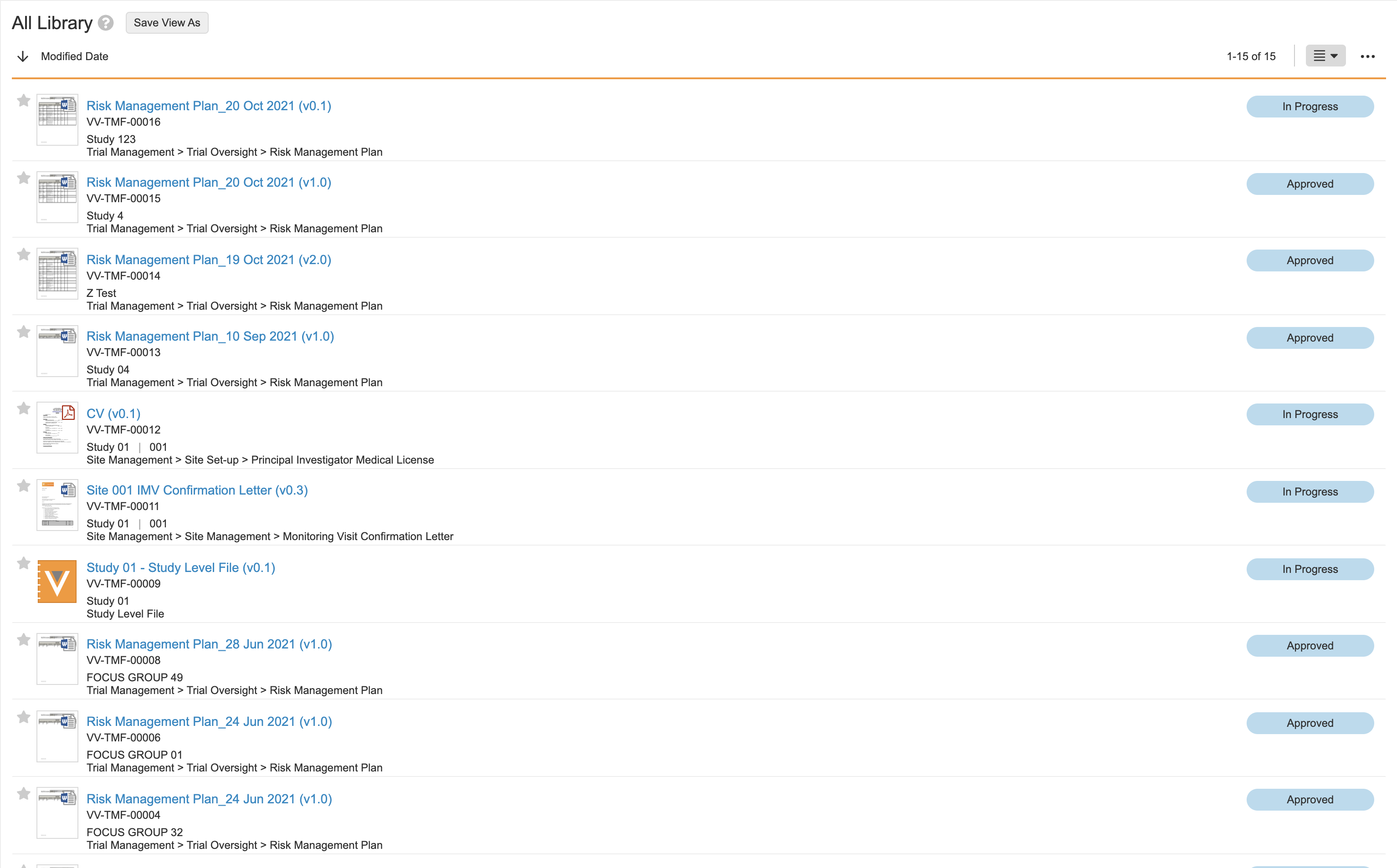 Compact View (default option) organizes documents into rows and displays a small thumbnail.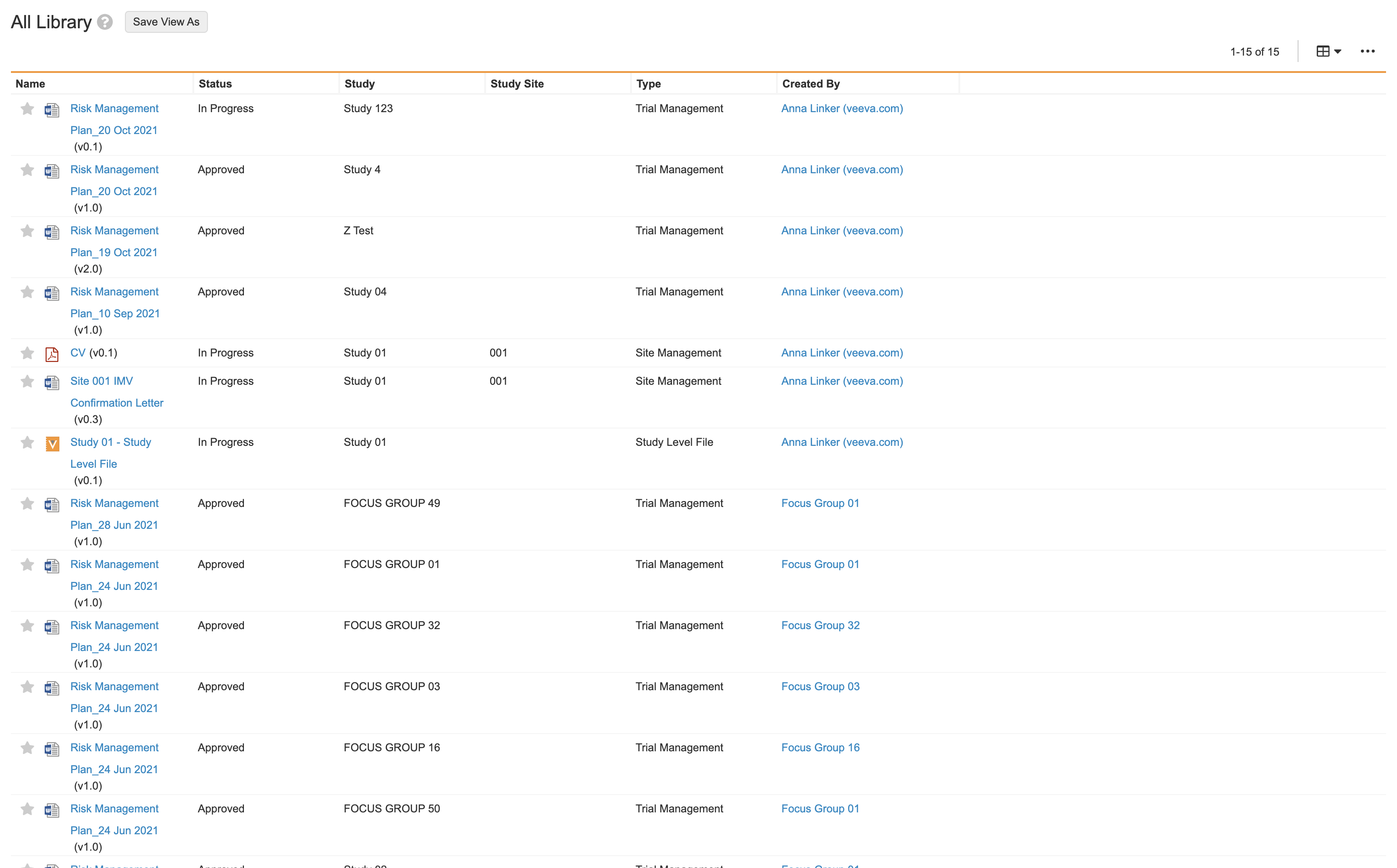 Grid View functions like a spreadsheet. You can rearrange or resize columns, add custom columns, sort by column values, and export your document metadata.